It's February and I'm still blogging about Christmas but I want to get it done and move on. Like many other friends I have we did our little elf on the shelf tradition for the second year. The kids were a little more excited this year. I was to after seeing lots of ideas for it. There were only two or three nights when Franklin our elf forgot to move and boy were the kids annoyed by that. Luckily Daddy saved the day and helped move him while we were out of the house. This will be a tradition we keep around for a while.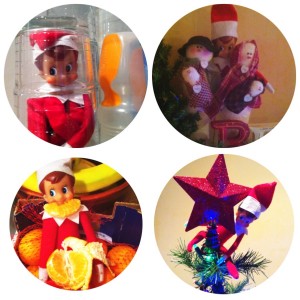 To focus on the true meaning of Christmas I made an advent tree with little boxes for each day with a scripture and an activity. It went really well for about eight days. Then one day while giving a piano lesson Holly and JD took it and emptied all of the boxes. Paper and little boxes everywhere. And thus ended the advent tree. I was too annoyed to put it back together. I'll try again next year!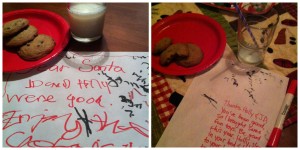 The kids wrote Santa a letter Christmas Eve with milk and cookies. And Santa replied, drank the milk and ate some cookies. Luckily Santa wrapped and had everything ready so we didn't have to stay up too late. Holly and JD's dreams came true with their gifts from Santa, mommy and daddy and they even bought each other something. It was a fun morning.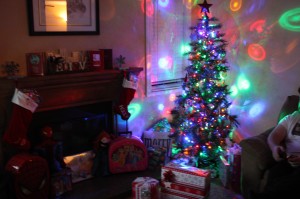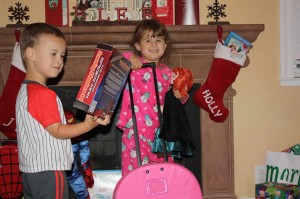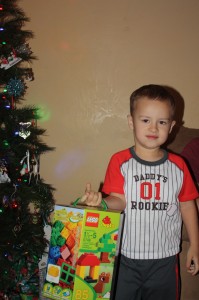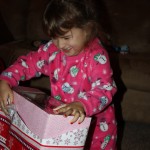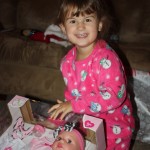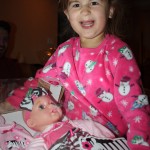 After opening presents at Grandma and Poppy's we headed back home to shower and enjoy some of our toys. We went back to Grandma and Poppy's to enjoy a lovely Christmas dinner, watch movies and play with toys!